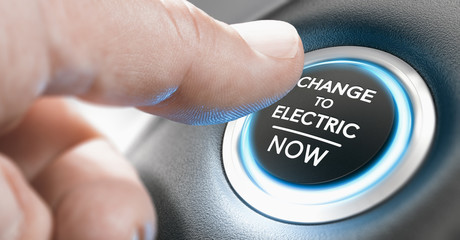 The most affordable electric vehicles for US buyers
So, you are interested in an electric vehicle but are not sure where to start? You are in luck! There are many all-electric vehicles available for under a $40,000 Manufacturer's Suggested Retail Price (MSRP). There is still inventory in the market and now is a great time to start shopping by familiarizing yourself with an array of exciting, technology-rich vehicles which produce zero emissions – although you may need to hunt for the best deal.
Gone are the days when EVs were largely out of reach for the average car buyer. Today, with improved battery technology driving development of dozens of future vehicles competing for market share, prices have come down considerably. For the first time, many EVs are an affordable alternative to gas-powered vehicles provided you do your research regarding your ability to charge your EV (at home through a standard home 110v outlet or a home EV charger) and the local charging infrastructure. If your daily miles driven aligns with the miles per charge of your prospective vehicle, it may just be time to start shopping for an EV.
What goes into the cost?
As with any vehicle purchase, numerous factors drive the price of a new EV, with the vehicle segment (luxury or mass market), category (sedan, utility vehicle/truck or crossover), trim level, interior/exterior options and miles per charge being the main costs. Indeed, it is the battery capacity (the larger the capacity, the higher the price) that has the most impact on price. Specifically, battery power accounts for about a third of the total cost of the car. An average EV battery costs $8,000 and durability is generally about 10 years before charge capacity significantly declines.
In the US, our federal tax credits can also reduce the MSRP as much as $7,500 for eligible vehicles. The current Federal EV tax credits (enacted in 2008) can be used for the first 200,000 electric vehicles a car company sells, after which the credits are phased out over five quarters. For example, Tesla and GM EVs are no longer eligible because these companies have sold more than 200,000 EV units. However, many other companies have not yet passed the 200,000 unit sale limit. Now, there is also the possibility that future Federal legislation may remove the 200,000 unit cap or even extend/increase the tax credit (revised rules are still being debated) until 50 percent of all new vehicle sales are EVs in the US. There are also US State incentives available as well. As you shop, do your homework, as your preferred EV may be eligible for State or Federal tax credits (or both!).
Five affordable EVs in the market
There are several EVs with MSRPs of less than $40,000 in the US and, at $28,375, the 2022 Nissan Leaf is the most economical among them. It's also got more than 10 years of market presence, a long track record of reliability, and a driving range that runs from 149 to 226 miles, depending on the model selected.
BMW's Mini Cooper SE has been on the market for a year now, aimed squarely at city drivers who don't require a long-range charge. Its 2022 two-door model comes in at an MSRP of $30,750 for 110 miles of range, and offers a stylish, zippy ride.
Introduced in 2016, GM's Chevy Bolt was the first EV to rival Tesla's 200-mile battery range, and its 2022 model offers an impressive 259 miles for a base price that has recently dropped its MSRP by $5,500 to $31,995. GM has also introduced a Chevy Bolt EUV crossover with more interior space and slightly less range, priced affordably at an MSRP of $33,995.
Mazda's first EV, the 2022 MX-30, currently only available in California, comes in at an MSRP of $34,645. Like the Mini, its 100-mile range positions it primarily for city commuters, and while it clearly fits the Mazda family aesthetic, its freestyle doors give it a unique visual identity.
The exciting Hyundai 2022 Kona Electric comes in at a cool MSRP of $34,000 with an impressive 258 miles of range. This popular vehicle is currently only sold in select US states due to the initial distribution strategy of focusing on "Zero Emissions Vehicle" or ZEV US states.
The Fisker Ocean Sport will be available in late 2022 and offers 250 miles of range, vegan interiors, and a full-length SolarSky solar roof to charge the vehicle with sunlight for an MSRP of $37,499. This company is the second incarnation of Fisker and is aimed at the entry-level EV customer. And the car is packed with exciting features, including a 17.1 high-resolution screen in the cockpit.
The final aspect to keep in mind, regardless of brand, category, model, and range, is whether you will require installation of a home charger for faster charging or if you can charge your vehicle using a standard 110v outlet for slower charging (e.g. overnight). Most US states and some car companies offer free home-charger installation, a free home charger, or both. (I'll cover this topic in depth in a future blog.) Regardless of your chosen vehicle and charging option, you may enjoy thousands of dollars of money saved as your EV will likely be far less expensive to fuel with electricity than an internal combustion engine running on gasoline.