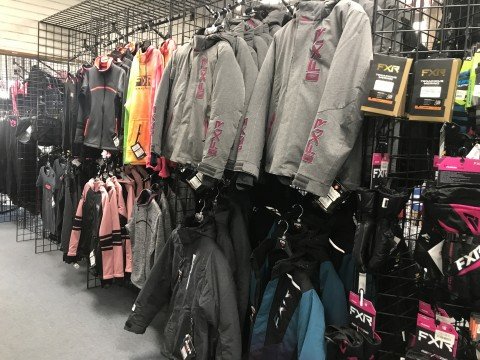 Snowmobile Dealers Seeing Busy Year Despite Low Snow Amounts
With the winter season well underway, snowmobile dealers say they have seen more business than usual.
Between supply shortages and demand, they say it's hard to keep up with—but Spicer's Boat City in Houghton Lake says they're dealing with it the best they can.
"When we had started the season, we had several in stock," said Sales Manager Scott McGuire. "We do have more coming in."
Along with snowmobiles, McGuire says they're also seeing ATV and UTV sales increase.
"A lot of people are spending their time at home, so they're using those to plow their driveways and ice fish and do recreational activities outdoors, as well," he said.
Sales for gear and parts have gone up, too.
"Leading up to Christmas it was pretty steady, but after Christmas, there was an increase in our floor traffic, for sure," said McGuire. "The drive to come in here and to purchase new bibs and helmets and gloves, it's in stock so people are ready to go riding."
Customers say if you're not prepared for this season, it may be hard to find what you need.
"It's definitely gotten tougher within the past couple years with Covid," said Chris Cookingham from Gaylord. "I know this year I've had some friends that have had trouble getting gear and some parts."
McGuire says Spicer's has tried to stay ahead of the supply shortages.
"Luckily enough for us, we've put a little extra effort in in all of the areas of our dealership to plan for what's ahead," he said.
It's not clear why there's such a big demand for outdoor activities, but McGuire says Covid has definitely played a factor.
"I don't think as many people are traveling to France or to Florida to do those family vacations," he said. "They need something else to keep them together as a family, and recreational vehicles and boats and snowmobiles is perfect for that."
McGuire does say, though, they're looking to experience supply shortages for a while.
"We're thinking at least 24 more months, that's an educated guess," he said. "We're going to do everything we can do to continue to have inventory here for our customers."
But for this year, Cookingham says all riders need now is more snow.
"Hopefully within the next couple weeks we start getting more and we can get out there," he said.