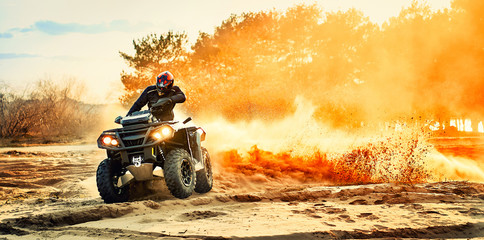 Legends Powersports breaks ground for new service facility
Legends Powersports in Brockway recently broke ground for a new service center the business is adding to its facility.
Owner Matthew Stern took over Legends in 2014, seeing an opportunity to own a business he is passionate about and work with something he loves. After about seven years as the owner, he broke ground next to the showroom in November to build a bigger, better service center.
"It's going to be the most efficient, state-of-the-art service department to better serve our community," said Patty O'Donnell, marketing specialist with Legends Powersports.
The facility will allow the business to take on more service work, be able to keep all vehicles inside after they are finished, and will bring more jobs to the area.
The service center is planned to be about 17,000 square feet and is being constructed by a local company, Community Wide Construction LLC of Reynoldsville. O'Donnell said there is a high demand in the area for the powersports service department.
"Matt's very passionate for this business, he eats, sleeps, breathes this business, and he loves to do things for the community. This is going to be bringing jobs into the area, people are going to have to travel less to get their Powersports maintenanced, repaired," O'Donnell said.
She said many of their customers come to them because of the customer service they receive from the employees at Legends.
The upgraded facility is expected to be completed in March 2022, and will serve multiple purposes. The front will be the service center, and the back will be a warehouse for holding parts and act as the shipping and receiving center. O'Donnell said this will open up more space for the businesses showroom area as well.
"There's a high demand for a powersports service department in the area," O'Donnell said.
Along with the new facility, the shop will also be getting some upgraded tools to work with, such as new diagnostics and tools for newer models. The showroom carries Honda and KTM brand vehicles, and the second shop in St. Marys carries Polaris.
"There will be less wait times, machines will stay inside. It's going to be the most modern facility to take care of vehicles. The latest diagnostic tools, those types of things," Shawn Ricotta, service manager, said.
Stern and the employees are eager for the new facility to be completed and begin providing customers with updated equipment and capabilities.