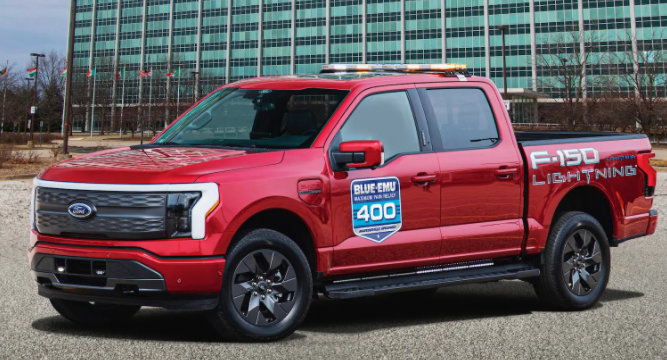 Ford F-150 Lightning is the first electric truck to pace a NASCAR race
The 2022 Ford F-150 Lightning will be the first electric truck ever to serve as an official pace vehicle for a Nascar race, when it debuts this weekend at Martinsville Speedway for the NASCAR Cup Series on April 9.
This marks the second year in a row that a Ford electric vehicle has paced a NASCAR race, following the Mustang Mach-E at Talladega Superspeedway last April. Ford was also the first automaker to use an electric vehicle as a pace car for a NASCAR race back in April 2012 with the electric Ford Focus.
"I haven't driven the Lightning yet, but if it's anything like the Mustang Mach-E, it's going to be a blast," said NASCAR Cup Series driver Ryan Blaney. "I hope it ends up being the only thing in front of me once the race starts."