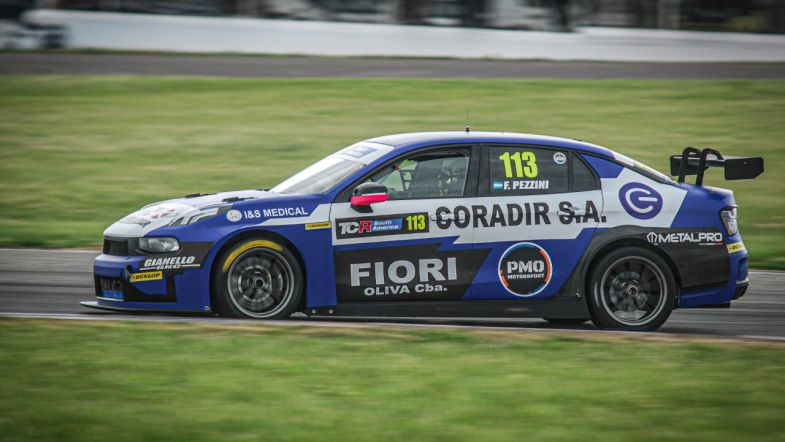 Fabricio Pezzini makes it a double win for PMO Motorsport
Fabricio Pezzini won the final TCR South America race of the weekend at Alta Gracia's Autódromo Oscar Cabalén, with Race 1 winner Santiago Urrutia making it PMO Motorsport 1-2.
Pezzini started from pole position and made a strong start to head the field from lights to flag.
Team-mate Urrutia meanwhile made a poor start and had to fight his way back, passing W2 Racing driver Raphael Reis for second place on lap eleven of 14, having been down to fifth place.
Title rivals Rodrigo Baptista (Audi) and Pepe Oriola (Honda) made their way past José Manuel Sapag of Squadra Martino on lap nine for fourth and fifth position respectively.
Pezzini won the race 1.5 seconds ahead of Urrutia for a Lynk & Co 1-2.
Reis claimed the final podium position, five seconds adrift, with Baptista and Oriola completing the top five.
Oriola heads the standings ahead of the season finale at El Autódromo de Concepción del Uruguay on December 18-19.
The Honda driver is at the top of the standings on 229 points, with Rodrigo Baptista second on 215 and Reis third on 205.