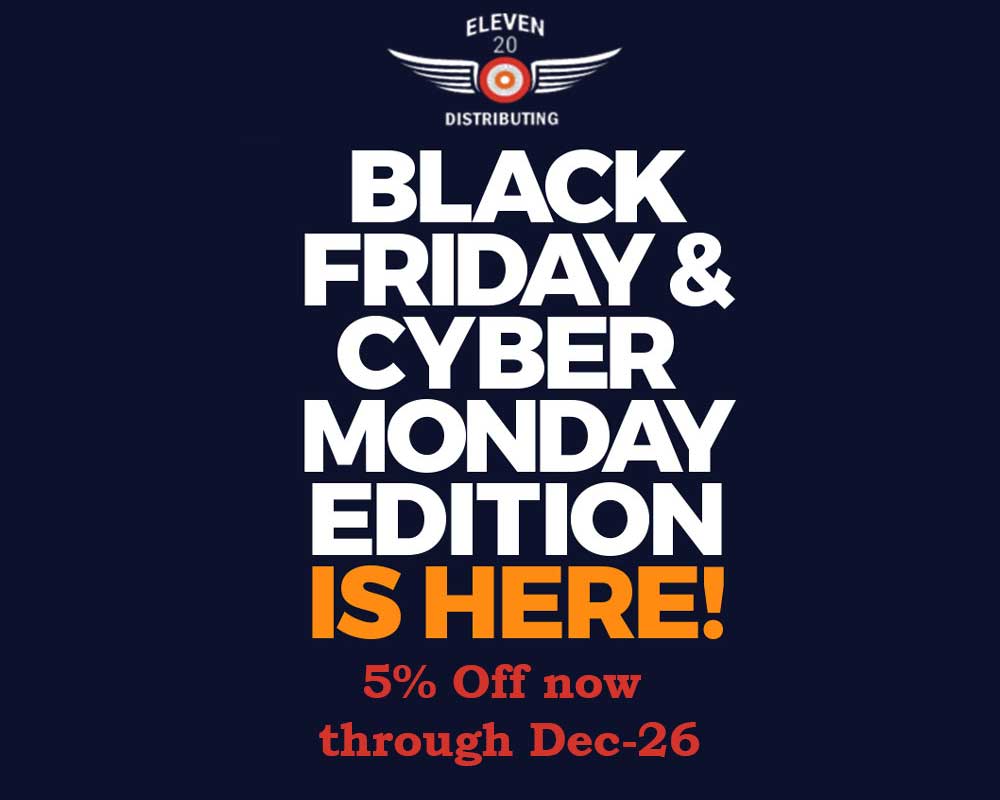 1120 Distributing DEAL DAYS BLACK FRIDAY & CYBER MONDAY EDITION IS HERE!
December 26, 2019
Exclusively at 1120 Distributing, customers save an additional +3% to 5% on the following participating Deal Days manufacturers listed below from November 12th, 2019 through December 17th, 2019. Additionally, 1120 Distributing is bringing you a massive list of Black Friday and Cyber Monday sales that you will not want to miss!  These offers are for in-stock items only, unless otherwise noted.
1120 Distributing Deal Days are here for a limited time, so HURRY!
AllStart/ Calvantools
Slime/Fixaflat/Genuine Innovations
RevxOil
Archoil
Maxshine
Auto Magic
Fluid FIlm
TrueAm
Andersen Hitches
Launch
Penzoil
Shell
Motor trend
BD Diesel
Klim
Twin Air
Napa Glove co
Volant
Turbo Xs
Andersen Hitches
Bubba Rope
Battery Tender
Brok
BMC filter
EVS
Antigravity Batteries
BullRing
Smartech Products
Mobil
D.I.D Chains
Renthal Chain
BBS
Borla
Clevite
RV lock
Bosch
H&R Springs
Prosport Gaurges
Joes Hand Cleaner
Warn industries
Range Technology
Hydro Turf
Rotopax
Sct
Bullydog
Orion Safety
NGK
Dyson
Milwaukee
Swanson Tools
Antigravity Batteries
Tera Pump