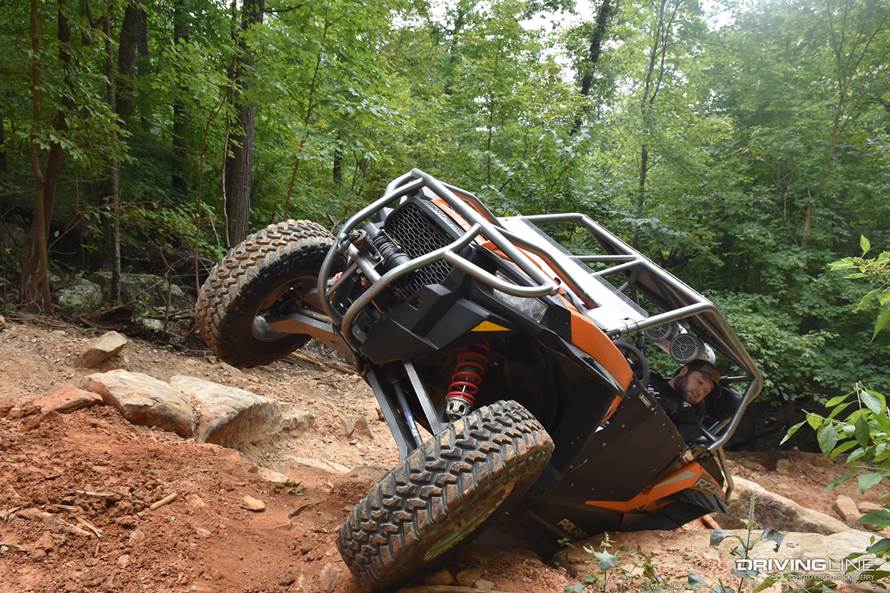 CHOOSING THE BEST UTV AXLE FOR GO-ANYWHERE ADVENTURES
A UTV is one of the most versatile vehicles you can own. A "Sport UTV" like a Polaris RZR or Canam X3 for example, is capable of tackling terrain even purpose-built vehicles may struggle with. They are designed to jump dunes, go 70mph across the desert, cruise trails, mud bog, crawl rocks, and everything in between. That being said there will be weak links found in the driveline, and one of the most common failures in a UTV is a broken axle. This is especially true when you introduce more power, more weight, or a larger tire to the vehicle. Additionally, if you're driving your UTV aggressively like most do, in any environment, you are likely to experience a failed axle or CV component.
Luckily, there are tons of aftermarket axle solutions for just about any UTV application. Most are just "OEM replacements," imported and comprised of mystery materials, but are very affordable. Some axles increase strength and durability, and some axles provide additional capabilities such as increased angles.
Which Axle is Best for my UTV?
"What axle is best?" is a loaded question. Some argue you don't want an axle that's overly built or too strong because it will move the weak link up the drive line to more expensive components. While this may be true, the argument is flawed as many people may not actually reach that next weak link or failure level. Hypothetically, lets rate failure from 1-10, 10 being the most abusive on a vehicle. Let's say an axle may break at 5, but a front differential may fail at 8. Are you ever going to drive hard enough to be at 8? Or will you constantly drive at 5 and keep having to replace axles over and over? Could your replace that weak link at "level 5" and just not have failures anymore? It depends on your driving style.
The Best Axle Trait Isn't Just Strength
The "best axle" is generally considered to be the strongest. But there are many factors that come into play that would contribute to the advantages of any given axle.
For instance, slip spline fixed CVs vs DOJ CVs. A fixed CV that plunges by allowing the splines to slide in the inner race of the CV is good for low speed and high angle, lifted mud, etc. A DOJ CV is a "double offset joint" that allows the CV to plunge inside the housing. This provides a friction-free plunge. A DOJ is generally good for high speed and general trail use. That being said, newer UTVs have different suspension geometry that do not require as much plunge. These applications utilize the slip spline/fixed CV style which can allow for more suspension travel. The new Polaris Pro XP, Turbo R, and Pro R use fixed CVs for example.
Are you racing or abusing your machine? You may want to consider a 300M axle. 300M will handle the shock loads and constant beatings better than other materials that you would see in a desert racing or hill climbing environment. Additionally, look for an axle with upgraded grease. Racing or even high speed dune riding creates heat and can break down standard CV grease causing premature failures. Synthetic moly blends are ideal, but some axle manufacturers even offer better than that.
If you're the majority, a trail rider experiencing broken axles, you should look for a quality axle that doesn't break the bank. At the same time you don't want to cheap out for an "OEM replacement" that will have you broken on the trail again. You'll want to look for quality materials. Not all steel is created equal, so look for a US-made axle using US materials. 4340 chromoly is arguable the best all-around material that is affordable, and the standard for a quality axle.
So "the best axle for" is a difficult statement to make, as there are so many variables. Take some time to do your own research and find the axle with the most quality attributes for your needs.