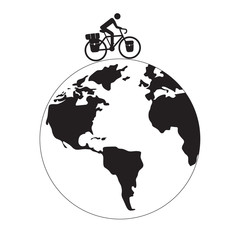 Camping World Announces Deal to Acquire Bowling RVs in Iowa
Camping World Holdings, Inc. (NYSE: CWH) ("Camping World"), America's Recreation Dealer, today announced an agreement to acquire Bowling RVs in Ottumwa, Iowa. The acquisition is anticipated to close next month and will be the company's fourth location in the state.
"We are excited to complete the acquisition of Bowling RVs," said Marcus Lemonis, CEO and Chairman of Camping World. "For over 60 years the Bowling family has efficiently serviced the greater Des Moines, Cedar Rapids and Davenport communities and this new location joining our network will grow our customer base in southeastern Iowa."
The facility, located at 14270 Sycamore Road, just off US highway 63, near the Des Moines River, will transition to the Camping World brand at closing. The SuperCenter will include a wide range of new and used RVs for sale from top manufacturers in addition to a full assortment of RV and outdoor products and accessories and RV service, maintenance, and repair.
Camping World is always looking for seasoned and professional RV sales associates, technicians, and retail support to assist with locations across the country. A career at Camping World is more than a job; it is the opportunity to make a difference and bring a unique perspective and talent to the outdoor and RV community.
About Camping World Holdings, Inc.
Camping World Holdings, Inc., headquartered in Lincolnshire, IL, (together with its subsidiaries) is America's largest retailer of RVs and related products and services. Our vision is to build a long-term legacy business that makes RVing fun and easy, and our Camping World and Good Sam brands have been serving RV consumers since 1966. We strive to build long-term value for our customers, employees, and shareholders by combining a unique and comprehensive assortment of RV products and services with a national network of RV dealerships, service centers and customer support centers along with the industry's most extensive online presence and a highly trained and knowledgeable team of associates serving our customers, the RV lifestyle, and the communities in which we operate. We also believe that our Good Sam organization and family of programs and services uniquely enables us to connect with our customers as stewards of the RV enthusiast community and the RV lifestyle. With over 185 locations in 40 states, Camping World, and sister company Gander RV, have grown to become prime destinations for everything RV.