Our catalog features 200,000+ unique products from 250+ brands. We stock a variety of parts and accessories for the Automotive and Motorycle/Powersports industries, as well as product from Industrial segment. We distribute this aftermarket merchandise to shops, installers, and retailers all across the United States. Our vendors are the best in their industry and their products are ones we believe in and use ourselves. These partners share the same high standards for ethical business practices that we do.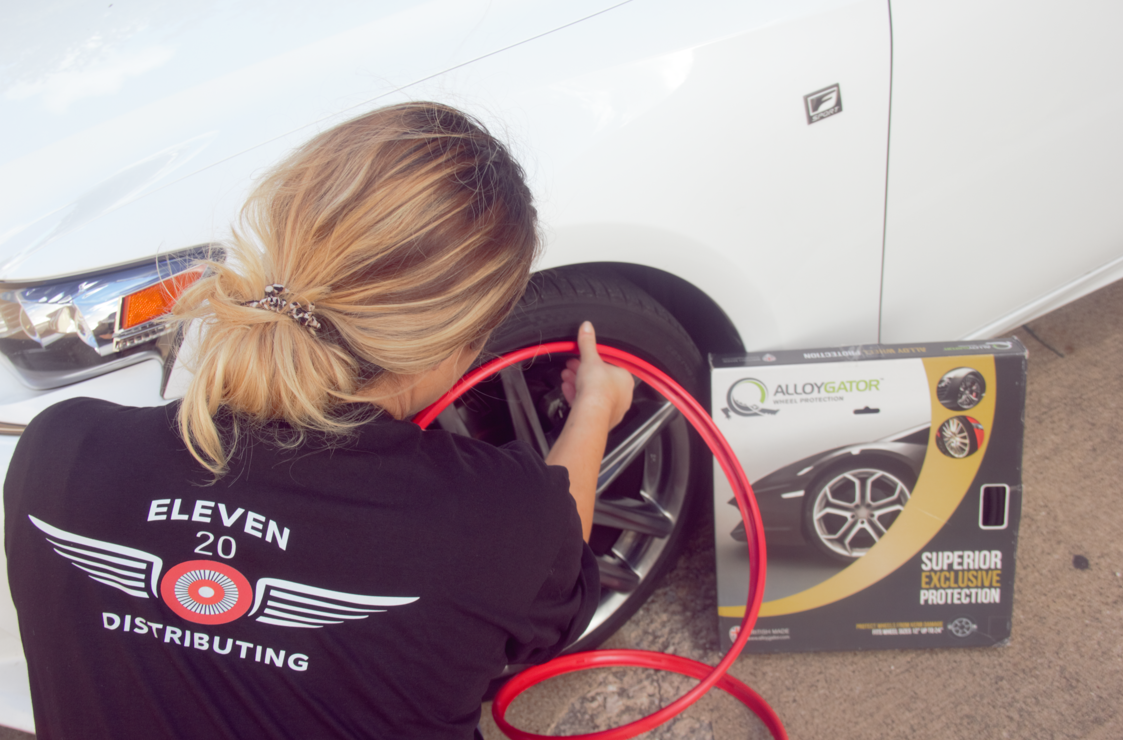 SALES
Our sales teams are automotive enthusiasts that specialize in niche markets. They regularly visits our dealers and are attentive to their needs. Every sales rep has is responsible for submitting written queries and sharing their experiences with dealer visits every 3 months.
MARKETING
The advertising department significantly invests in developing meaningful marketing campaigns and plans for its partners. Most of these programs are self funded from our corporate office to grow and sustain relationships with suppliers. The company partners with vendors to promote specific brands and products. The end goal of this activity is to maximize resources and ultimately grow sales.
VALUE
The company chooses manufacturers that make products that make superior quality products. 1120 believes in creating value for the products it carries. The company looks for market leaders that create highly satisfying products with outstanding support. The company strongly believes in backing these innovative manufacturers who provide unique product lines and the great potential they have.
EXPECTATIOTNS
1120 Distributing doesn't take its relationship with vendors lightly. There should be a clear mutual understanding of expectations from both parties before starting a partnership. We aim to choose partners that provide the type of quality products that dealers need to thrive in their respective fields. The company heavily invests in its sales and marketing teams to ensure this happens.
BRAND DEVELOPMENT
1120 embraces every brand that is added to the catalogue. The company functions with every team operating independently. An environment that leads to ideas that promotes healthy a work culture is always encouraged. At 1120 every idea has a listener and this approach has significantly contributed to the company's success in growing the brands it carries.
TECHNOLOGY
1120 Distributing differentiates itself from traditionally distributors through the technology and data it uses for brand promotion. Through various marketing tools and a selective choice of dealers, manufacturers' wants and needs are normally satisfied. 1120 has developed proprietary software to enhance brand promotions & sales as well as increase traffic to dealers' shops.
What Our Vendors Say
k with for our company. I feel that very soon it will be among the top distributors in our industry. The organization exemplifies professionalism and so far we have seen great results for our company.
Archiei Lionnades
Andersen Hitches
1120 Distributing is full of young, energetic minds that bring new ideas and strategies to the market. From the very beginning of our relationship they made new developments for our products. Their workers love their jobs and the entire staff is very knowledgeable and passionate.
Jim Murray
Tarnz Products
Over the last couple years 1120 Distributing has become an integral part of our company. Their new level of service and forward thinking has allowed our company to develop a whole new customer base that we were missing out on. When discussing true distributors in our industry, 1120 Distributing belongs at the head of the conversation
Payton Richgels
MaxShine Car Care USA