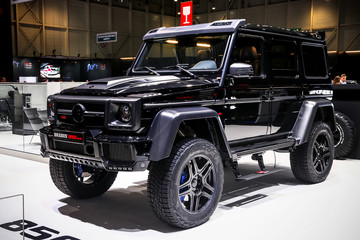 450kW ProDrive Hunter Is the World's 1st All Terrain Hypercar and Has a Top Speed of Almost 300km/h
Prodrive has revealed the Hunter, a 450kW, four-wheel-drive all-terrain adventure vehicle with an unrivalled ability and performance across any landscape.
Born out of the Bahrain Raid Xtreme competition car driven by nine-time World Champion, Sebastien Loeb, to compete on the toughest motorsport race in the world the Dakar, it thrives in the desert sand, dunes and rough mountain tracks.
This Hunter is even more extreme than that driven by Loeb, with a 50% increase in power from the 3,5-litre V6 twin-turbo engine and more suspension travel to absorb the harshest of terrain, Newspress reports.
Ian Callum, who styled the exterior of the original competition car, has returned to the project to create a new interior more in keeping with everyday use than racing. A digital display gives the driver all the important information they need, while the centre console houses the more traditional controls found on a road car, reports Top Gear.
The Hunter retains the Dakar competition car's engine, drivetrain and suspension, but to improve driveability, the manual sequential gearbox has been replaced by a six-speed paddle-shift, giving a smooth gear change in just milliseconds.
As the hypercar does not have to comply with strict competition regulations power has been increased by more than 50%. The 3,5-litre twin-turbo V6 has been refined and retuned on Prodrive's advanced transient dyno in Banbury, the UK to produce over 457kW bhp and 700 Nm of torque while making its power delivery smoother and easier to drive.
Prodrive estimates that this would give it a 0-100km/h time in less than four seconds and a top speed of nearly 300km/h, however, the vehicle is fitted with bespoke 35" off-road tyres designed to optimise grip over rough terrain and sand rather than on tarmac.